Coffee—Philosophy for Everyone: Grounds for Debate | Scott F Parker and Michael Austin, eds. | Wiley Blackwell | 264 pages | $19.95 (Softcover)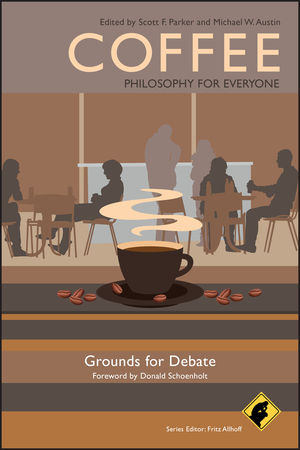 About a year ago, I was a three-coffee-a-day person: Two cups in the morning, and one around midday or after lunch. My esophageal lining took a hit—and coffee drinking also took a toll on my wallet since I had long ditched the office sludge for more enjoyable brew. Anyway, I was ordered to lay off of the caffeine for two weeks, and while I resumed coffee consumption in moderation once the mandated fasting period had passed, I thought it might be a good idea to give it up entirely. Much like Napoleon's Waterloo, I was less than successful. About two weeks into that endeavor, my general misery prompted coworkers to buy coffee for me. I took it as a hint that I needed to resume my affair with caffeine and I've never looked back.
Following a legacy of colonialism and linked to power dynamics and capitalism, the coffee bean is curiously intertwined in our history. I've documented some of this here on AiP previously, so when Coffee—Philosophy for Everyone: Grounds for Debate arrived in the mail for review, I admit I picked it up with some relish. And I was not disappointed: a quick perusal of the chapters gave me pause on almost every page. The volume is divided into four sections and a diverse assembly of lively authors deliberates the meaning and experience of coffee culture, from why we choose to drink it the way we do to its role in our daily lives to fair trade factors.